Volunteer for Dinner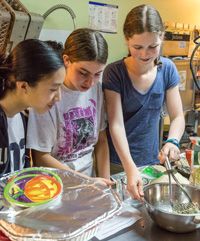 We need volunteers to provide, prepare, and cook dinner at our family shelter in Martinez or our shelter in Fairfield. 
This is a great volunteer opportunity for groups who want to make an immediate impact in their community. We need groups of volunteers to provide dinner Monday through Sunday at our shelters in Martinez and Fairfield. Volunteers should expect to provide enough food for 30 in Martinez and 70 in Fairfield. We now have single days available for groups of 3-8 volunteers.
For details and available volunteer days in Martinez: Click here
To sign-up for Fairfield call 707.425.3663 ext 410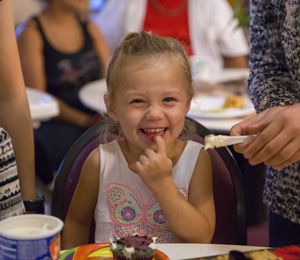 About Mountain View Family Shelter: Mountain View provides a safe and warm place for families to sleep as they work on transitioning out of homelessness and back into a home of their own. Case managers work one-on-one with the families, helping to identify challenges and steps for helping families move toward self-sufficiency. A credentialed teacher provides mentoring and tutoring for all members of a family. Mental health counselors provide assessments, therapy, and link families with appropriate mental health services. Priority for placement at Mountain View is given to mothers in the last trimester of pregnancy, families with very young children, and families sleeping in places not meant for habitation, such as cars or parks.